• #giftgiving • clean • friendship • gardening • great gift • soap • sudsy • summer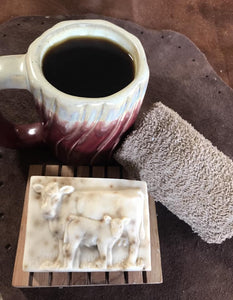 I know, don't look outside, there's not a horse out on your front lawn eating your flowers (unfortunately I have woken up to this) so you're safe.  But this is the name of one of our most famous soap bars!  Our cowboy coffee is made with organic spearmint oil, and coffee grounds.  Its scrubby and sudsy and will deep clean your hands like a champ! Give it a try!
---
• #christmas • #fall • #giftgiving • #thanksgiving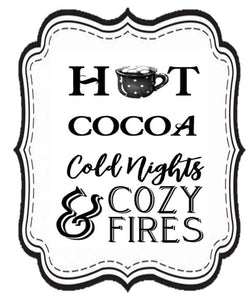 I sure hope you all are about ready to enjoy a great Thanksgiving Day with friends or family.  We try to go to visit family, now that the kids are older, it's a lot easier than it was.   Of course, this holiday is a segue into a crazy season that as a maker, is full of deadlines, buying supplies and selling goods and each weekend is a craft show or vendor fair.  So, I ask you, please remember us small businesses this year.  We sure appreciate you and yours.  And enjoy this beautiful season for all it has to offer. ...